In the last 18 months, more and more small and medium businesses have resorted to borrowing money due to the difficult economic times many are facing. SMBs also apply for loans to purchase new equipment, upgrade their systems or hire employees all in the aim of growing their enterprise.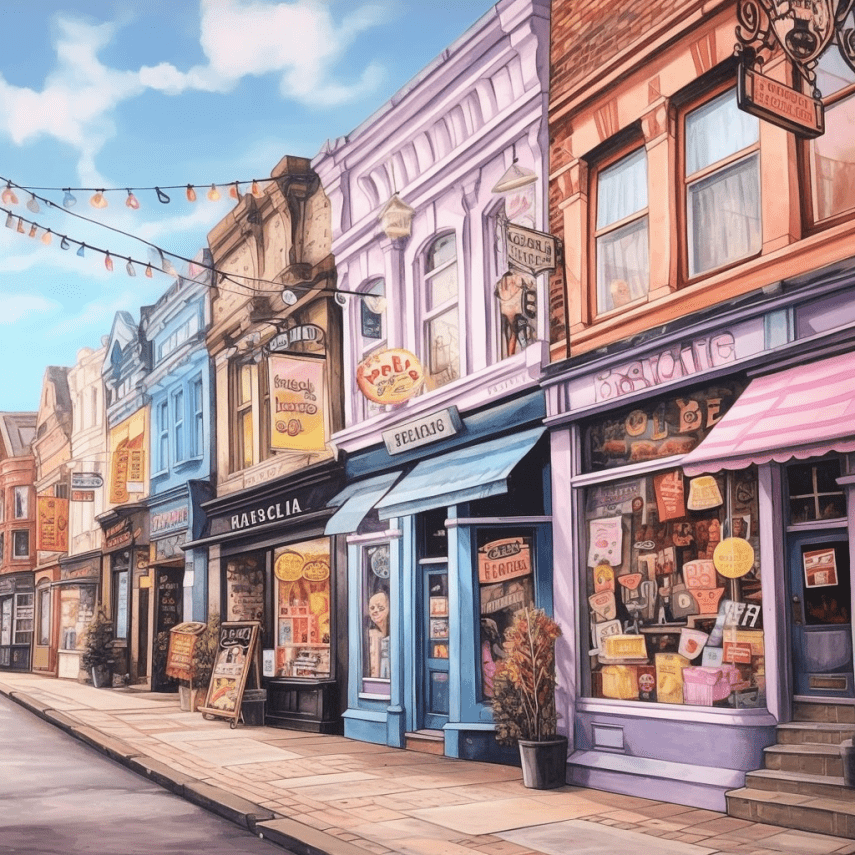 More popular and more easily accessible than ever before, small-business loans can be accessed from the bank, the Small Business Administration, and online lenders.
When it comes to a business loan they all function in the same basic way: SMB owners and entrepreneurs can borrow a sum of money and pay it back in monthly installments over time. That being said, businesses may find that different lenders work better with their personal and financial situation.
1. SMB Loan from the Bank
A rather simple option for many small businesses who already have accounts up and running with a traditional banking institution is to apply for a small-business loan directly with their bank. Available in the form of a fixed-rate loan or line of credit, many banks offer this type of loan to entrepreneurs. Banks aren't typically known for their flexibility and in many cases, the application process can be rather lengthy before even knowing whether or not you'll be approved therefore, if time is of the essence, you may want to look at other available options.

Even if you have your professional accounts with a specific banking institution, don't hesitate to look around and compare rates with other banks because you never know what type of opening deal you may be offered!
2. SMB Loan from the Small Business Administration
The Small Business Administration, or the SBA, is a team of experts that can guide you toward agency-guaranteed loans. In other words, you'll be informed of the banks willingly interested in lending to a SMB. Such loans come with several advantages such as competitive interest rates, small down payments and flexible acceptance requirements which can facilitate the application process when it comes to a newly established business.

More importantly, the SBA often finds financial institutions that offer loans without requiring collateral for security, which is different from a car loan for example.
3. SMB Loan from an Online Lender
More and more popular and offering better and better rates and conditions, online lenders truly offer some of the best small-business loans depending on your situation. Online lenders are going to be more flexible as well, like allowing you to benefit from loans despite your poor credit score. Certain online lenders will even allow a SMB to borrow funds using a process known as invoice factoring, allowing entrepreneurs to receive money against unpaid invoices.
Calculating Monthly Loan Repayment
First and foremost, you'll need to have other details about your small-business loan at hand such as the total sum borrowed, the duration of your loan repayment plan and the interest rate you obtained. Once you have all this information, a loan and amortization calculator can give you a very clear idea of where you stand in terms of monthly payments.

If you are still in the process of looking at and comparing different small-business lenders, think about using a loan calculator as well. When using such a tool to compare different deals and offers, you'll quickly find how certain options are significantly less expensive than others due to certain factors such as interest rate and payment timelines. When looking to obtain the best deal possible and certainly save the most money, a loan calculator can definitely come in handy.
In Conclusion
Don't limit yourself to one type of borrowing option! The bottom line is that in order to obtain the best possible loan for your situation, you'll have to do a little research. While a traditional banking institution might offer the exact sum you need, you may find a better deal with an online lender who offers a flexible repayment plan or lower interest rates – saving you heaps of money in the long term.

Be smart about your small-business loan. Only borrow what you need and what you'll be capable of affording on a month-to-month basis. Your credit score is also in play if you have faulty payments, so respect your repayment plan and respect your image as a growing business!