If you're struggling to pay back your student loan, private student loan refinancing might just be the solution you're looking for. You can save money, better organise your student loan management and worry less by bringing several loans under one lending service.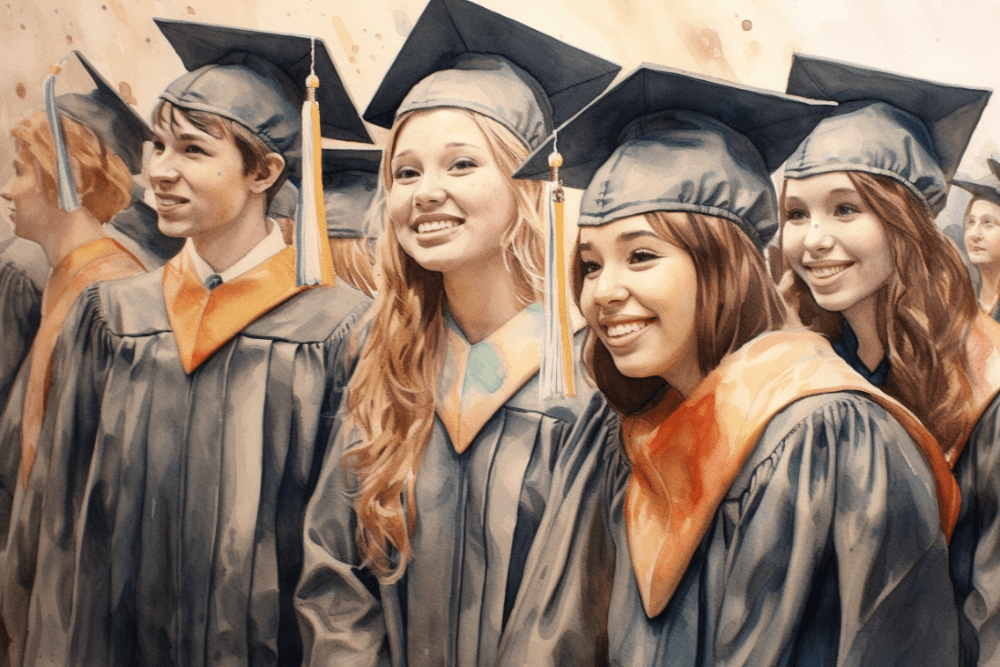 If you're trying to decide whether student loan refinancing is for you, the following article will take you through the ins and outs of what you need to know including finding the best rates, protections, added features and much more.
Student Loan Refinancing: What Is It?
Are you fed up with your current student loan terms and feel as though you could find a better rate or better features elsewhere? Student loan refinancing allows you to do just that: You can apply for a private loan in which the lender pays off and replaces your current loan contract. With the right lender for your needs, you might just find a deal that pleases you more!

With a reasonable credit score, proof of regular income and financial standing, you have good chances of finding a private lender that will approve your loan at a lower rate than what you have on your current student debt. This is one of the most common reasons individuals consider student loan refinancing. However, there are other reasons for refinancing a student loan as well such as removing a co-signer or transferring ownership from parent to child.
Applying for Student Loan Refinancing
First and foremost, you'll have to do a little research. Take your time to find a private lender that meets your needs: one with good interest rates and added features. Once you find the lender you want to settle with, you can start your quick and easy online application. You might need to provide the following documents:

– Some for of identity card;
– Proof of income;
– Bank statements.

Once your application has been sent off, approval is usually quick and in the case of a positive response, you'll receive your new loan agreement to be read and signed. Make sure you look it over carefully and in detail, reading the fine print and making note of any important information. If you find you still have questions, don't hesitate to contact your lender.

Once the loan has been signed and agreed upon, your new lender will take care of paying off your old debts, including your student loan in order to recenter all your payments under their service. Be sure to continue paying your other lenders until you are certain they have been paid off. Once your old lenders receive the funds, you'll begin making single payments to your new lender, under your new student loan refinancing terms.
Difference Between Federal and Private Student Loans
The terms "student loan refinancing" and "student loan consolidation" might sound similar, but they aren't interchangeable. Both loan options offer to combine several loans into a single payment with a single private lender, but that's the end of their similarities.

Trying to refinance a federal student loan can be more complicated than refinancing a private student loan. If you're looking into refinancing a federal student loan, you should definitely take a look at all the pros and cons and weigh your options before making such a decision.
Defining Federal Student Loan Consolidation
Much like student loan refinancing, federal student loan consolidation gathers your loans all into one single payment.

If you're trying to consolidate your federal student loan with other loans, beware that you won't obtain a better interest rate because student loan rates are set by law. That being said, a private lender should adhere to all the protections offered by a federal loan including deferment, forbearance, and income-driven repayment.
Defining Private Student Loan Refinancing
While federal student loan interest rates may be set by law, private student loan interest rates are set by the lender themselves. In this case, private lenders can compete with federally-set rates and offer better deals to students who have a positive credit history.
Pros to Refinancing Your Student Loan
If you really want to consolidate both your federal and private loans, refinancing is the only way to do so. That being said, there are both pros and cons to this situation.

Pros:
– Obtain a lower interest rate and thus lower monthly payments;
– Choose between longer or shorter repayment terms, depending on what better fits your financial situation;
– Become legally responsible for your own student loan by removing a co-signer and build credit by respecting your scheduled payments;
– Transfer a student loan from a parent to the student-child.

Cons:
You might not be able to refinance your student loan if you aren't in good financial standing, i.e., if you don't have a good credit score and stable income;

– Without an excellent credit score and history, chances are you won't knock off a better interest rate than what you're currently paying;
– Borrower protections are rarely, if ever, offered as they are up to lender discretion;
– Private lenders don't offer loan forgiveness and have shorter payment relief options in the case of financial trouble.



Student loan refinancing has both its benefits and disadvantages, depending on your personal and financial situation. If you have several private student loan debts, it might be a good idea to consolidate them all in one place while with a federal student loan, you might be better keeping it as is.

Overall, it's best to do your research, weigh the pros and cons and make an informed decision on whether or not you should refinance your loans or not!