Stop looking for a loan that provides quick cash for your business and opt for a merchant cash advance! Specific to businesses, a MCA is not available to individuals but greatly resembles the paycheck loan.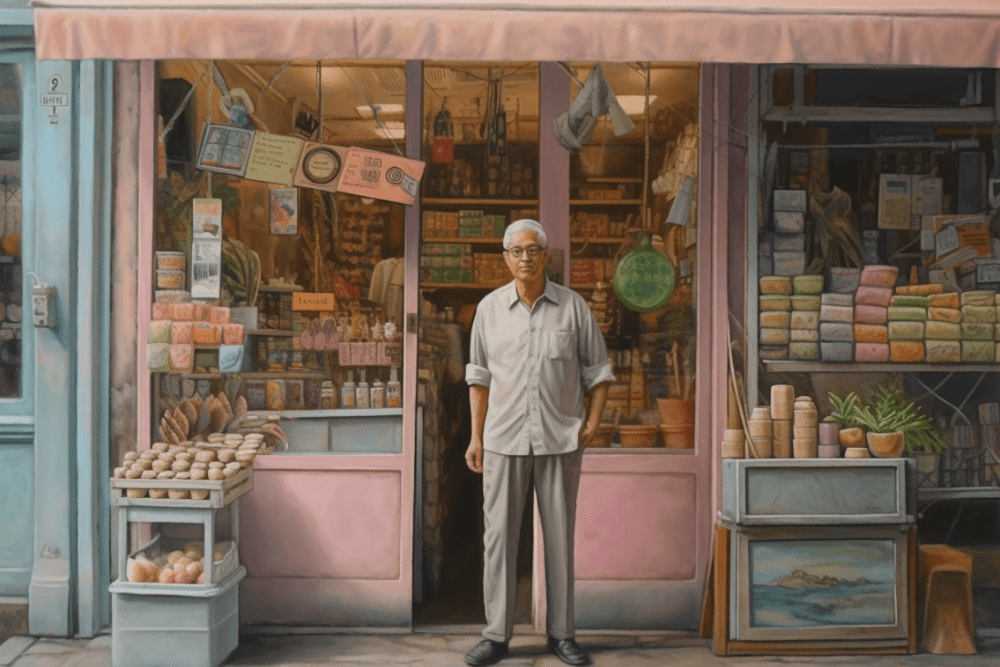 Merchant cash advances are gaining in popularity, and with reason. If you're funding a small business, take a look at the following details surrounding a MCA!
Merchant Cash Advance Explained
If your business has a high volume of credit card sales, such as a retail store or a restaurant, then a merchant cash advance is generally ideal because it offers an advance of funds against future sales. The functioning is pretty simple: a business owner will receive a loan from a lender and they will pay it back through their credit card sales. The terms "merchant cash advance" and "business cash advance" are generally interchangeable.
Applying for a MCA
Much like many payday loans, getting a merchant cash advance is simple and fast. You can apply for your cash advance online in minutes and the approval process is generally just as quick. You may be required to provide certain documentation to your lender in order to prove your good financial standing as well as your ability to repay the MCA. You should be prepared with the following ready to go:

– Your ID (your driver's license or your medicare card will suffice);
– Bank statements, which will help provide a good idea of your income;
– Credit card statements; in order to assess your level of debt;
– Business tax returns.

If you aren't aware of your current credit score, you might want to check it out. It isn't uncommon for MCA lenders to run a soft credit check on your file prior to lending you any cash. You don't want to be left with any unpleasant surprises!

Generally speaking, the loan amount range for a MCA is very wide: from a few thousands to $200K. That said, payback time is usually very short, averaging out at 18 months or less. In most cases, to reimburse your MCA, your lender will take back a percentage of sales, usually on a daily basis. Payments can be made directly from a connected merchant account or calculated through debit and credit register sales.
True Costs of a Merchant Cash Advance
Contrary to a traditional payday loan, a MCA is based on factor rate and not interest rate or annual percentage rate which we normally hear of. If calculated as an APR, the overall cost would actually climb much higher than any other type of business loan.

A common factor rate is usually seen between 1.2 and 1.4, which is applied to total loan cost. Take a look at the following example:

A $25K MCA with a factor rate of 1.25 gives a total repayment cost of $31 250, thus costing you $6 250.00 out of pocket. The 25K is multiplied by 1.25.

Merchant cash advances are a very viable option when it comes to new businesses needing quick cash. That being said, with a couple years of business experience, a good credit score, and a strong income, you may be better off taking a look at the options offered by your banking institution. Despite the low requirements for approval, a MCA will always be more expensive than a bank loan.
The Pros and Cons to a Merchant Cash Advance
Just like with anything, there are two sides to every coin. Of course, MCAs come with their fair share of advantages, but they equally have their downside too. If you're considering a MCA for your small business, think about the following pros and cons:
MCA Pros
Flexible: MCAs come with tons of different options to better fit your situation. Be it where you're spending the loan amount or different repayment options, the choices are vast. If your repayment plan is based on a percent of daily sales, then you might not even have to pay back the same amount every time. This is great for retailers and restaurants for example, who have fluctuating sales.

Fast & Simple Application: Best of all, MCAs are QUICK! You can obtain your cash advance in as low as 24-48 hours. Qualifying for this type of business loan is also pretty easy, considering their low approval requirements. With a MCA, your sales history trumps your credit history, which is great if your score still needs a little work. All you'll need to demonstrate is having a good volume of both debit and credit card sales.

Unsecured Loan: A merchant cash advance is an unsecured, or unguaranteed loan which means you do not have to provide collateral in order to be approved for your loan. You won't have to tie any assets up, which is great if you're a startup with few assets to begin with!
MCA Cons
Expensive: When directly compared with a traditional bank loan or even other types of business loans, MCAs are generally very expensive. This is because a merchant cash advance is calculated on a factor rate, which isn't based on a timeline. In other words, paying your MCA off faster won't save you any money in the same way paying off your credit card debt saves on interest.

Issues with Cash Flow: As MCAs are paid back using a daily percent of sales, you might end up facing greater debt than you can handle. Because a large portion of your sales goes to paying your loan and associated fees, you might eventually find it difficult to keep your business above water.

Difficulty Changing Merchant Processors: Once your loan is said and done, that you've been accepted and the money received, chances are, you'll have to stick with them until the loan is paid in full before switching processors. This remains true even if you're unhappy with your current card, its fees or customer service.
Bottom Line
If you're looking for a business loan to help fund your small business needs, a merchant cash advance might be a great option for you, depending on your current financial situation. With flexible repayment terms and an easy application process, you can receive your money in less than two days. However, there are other options available to you, notably solutions that are less costly, especially if you have a good credit score, business experience and a reliable income!